Welcome to the Shepway Harness Club Website
The Shepway Harness Club was established forty years ago and is affiliated to British Carriagedriving, we are a small group of active and friendly carriage driving enthusiasts situated in East Kent.

Our aims are:
To promote carriage driving by holding events, shows, talks, demonstrations, drives, training sessions and social evenings.

Promote safe carriage driving and horse welfare.

Encourage young/new drivers into the sport.
​
Our club members are from all age groups and all levels of driving and drive a variety of turnouts from mini Shetlands to large horses.
We are friendly group who exchange ideas and help each other out.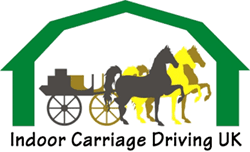 We now have a YouTube channel where I will be adding videos of our events etc.. click the YouTube logo above to view videos.
Next Event


Breach Farm
Sunday 28th May
Full details of our new event to be announced very soon.
Newsletters sent to all members 28th February
let me know if you didn't get one.
Well done to all

competitors

at

Saddlesdane

05.03.23 Results on Indoor Carriage Driving website. videos to follow
May 28th - Event Beach Barn (details of Event to follow)
July Summer Drive (Date to be confirmed)
August 27th ODE – Godmersham Park
October 15th South East Challenge Cup round 1 - Saddlesdane
September 10th - Event Breach Barn (details of Event to follow)
November 19th South East Challenge Cup round 2 – Saddlesdane
November 25th IHDT – Duckhurst
December 9th Christmas Lunch
December 10th IHDT – Saddlesdane
​
2024
January 13th IHDT – Duckhurst
January 21st South East Challenge Cup round 3 – Saddlesdane
February 4th IHDT – Saddlesdane
February 17th IHDT – Duckhurst
February 25th South East Challenge Cup FINALS - Saddlesdane
March 3rd IHDT – Saddlesdane
​
​