Welcome to the Shepway Harness Club Website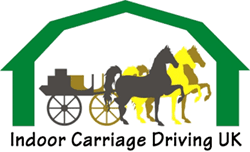 Membership runs from 1st January – 31st December annually.
DRIVE
​
Sunday 4th October
11am
Old Court Farm, Aylesham
CT3 3HP
Membership News
The committee has decided to give all current members half price membership next year (2021), due to the club having to cancel all events during the Covid-19 lockdown. Discounts will only apply if you are a fully paid up member this year.
​
​
All our events will comply with current government guidelines.
Please keep looking at the website and Facebook to get the latest club information, just in case we have to change things at the last minute due to the virus.
​
Unfortunatly due to Goverment guidelines we can not have spectators at any of our events at the moment.
​
South East Challenge Cup Round 1
Godmersham Park, Canterbury CT4 7DT.
Sunday 27th September
This event had to be cancelled on the day for safety reasons, due to heavy rain and strong winds.
It has been re-scheduled for
11th October at Saddlesdane.
A fun event where competitors drive two rounds of two obstacles plus cones with penalties of one penalty per second taken plus 3 penalties per ball knocked off. Total penalties added up to work out the final placings.
​​
NUMBER BIBS
Your competition numbers will be sent to you via email for you to print out.

We will not be supplying numbered bibs on the day, due to hygene (Covid-19).

Please make sure your number is visible on you or your carriage.
Events 2020
for more details and entry forms please go to events page
​
​​11th October - South East Challenge Cup round 1 at Saddlesdane.
7th November - South East Challenge Cup round 2 at Saddlesdane.
​15th November - South East Challenge Cup round 3 at Saddlesdane.
​19th December - IHDT at Saddlesdane.
​December -Trip to Olympia. Cancelled.
2021
24th January - South East Challenge Cup Finals at Saddlesdane.
​7th February - IHDT at Saddlesdane.
​7th March - IHDT at Saddledane.
​