Welcome to the Shepway Harness Club Website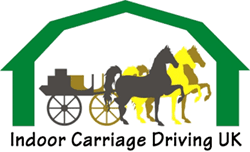 Membership runs from 1st January – 31st December annually.
Training Day
Saturday 30th July
Saddlesdane Badlesmere, Faversham ME13 0NX
​
Cones and obstacle training in the outside arena
Instructors:
Jackie Durkin and Tony Petitpierre
45 minute lesson, between 9am - 5pm.
Book early if you want a preferred time slot.
ENTRIES CLOSE 23rd JULY
​
​
​
Days Left to get your entry form in!
Sunday 14th August
Godmersham Park
​
ENTRIES CLOSE 7th AUGUST

​
​
​
Days left to get your entry form in!
One Day Event




QUEX PARK




29th May


Thank you to all the event organisers and stewards.
It's a fantastic venue and

judging

by the happy

faces in the photos everyone enjoyed the day


Loads more photos on gallery page for you to scroll through.

30th July: Cones/Training, Saddlesdane (outdoor arena)
14th August: SHC Annual Championships Godmersham Park
2nd October: SECC I at Godmersham
15th October: SECC II Saddlesdane
20th November: SECC III Saddlesdane
10th December: Christmas Lunch Venue to be decided nearer the date.
11th December: IHDT Saddlesdane
2023:
22nd January : SECC Final Saddlesdane
5th February: IHDT Saddlesdane
5th March: IHDT Saddlesdane
​