Welcome to the Shepway Harness Club Website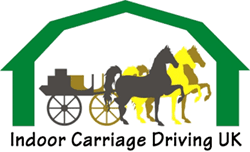 Membership runs from 1st January – 31st December annually.
ODE
Godmersham Park
A big Thank you to Jackie and Paul who worked very hard organising the event and to all our helpers and volunteers who also worked hard to make the day happen. More Photos to follow on the Gallery page later. Click here for results

Events 2021
for more details and entry forms please go to events page
​
26th September SECC ROUND 1 Godmersham Park
17th October SECC ROUND 2 Saddlesdane
21st November SECC ROUND 3 Saddlesdane
12th December IDC Saddlesdane
2022
23rd January SECC FINAL Saddlesdane
6th February IDC Saddlesdane
6th March IDC Saddlesdane
drive dates and training/fun days to be arranged
​
Barry Nestle
To those who knew him, Barry Nestle age 88, died peacefully at home with his wife at his side on 3rd December.
He and his wife (Heather) used to live near Ashford and were keen carriage drivers and competitors.