Welcome to the Shepway Harness Club Website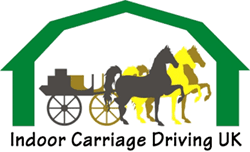 Membership runs from 1st January – 31st December annually.
Sunday 17th October
South East Challenge Cup
Round 2
Saddlesdane,
Ashford Rd, Badlesmere, Faversham ME13 0NX
Competitors will drive two rounds of two obstacles plus cones with penalties of one penalty per second taken plus 3 penalties per ball knocked off. Total penalties added up to work out the final placings.
​
A Fun event for all ages from beginners to veterans!
Events 2021
for more details and entry forms please go to events page
​
​
17th October SECC ROUND 2 Saddlesdane
21st November SECC ROUND 3 Saddlesdane
12th December IDC Saddlesdane
2022
23rd January SECC FINAL Saddlesdane
6th February IDC Saddlesdane
6th March IDC Saddlesdane
drive dates and training/fun days to be arranged
​