Welcome to the Shepway Harness Club Website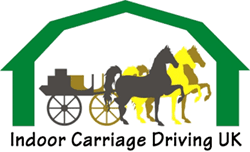 Membership runs from 1st January – 31st December annually.
LATEST NEWS JANUARY 2021
All February and March events have been cancelled, but we have some new event dates for you to look forward to later in the year, subject to the usual government guidelines.
​
Membership renewal is now due and is half price for anyone who was a member last year, membership forms online and have also been sent out to you in PDF format.
Events 2021
for more details and entry forms please go to events page
​
​18th July ODE Godmersham Park
26th September SECC ROUND 1 Godmersham Park
17th October SECC ROUND 2 Saddlesdane
21st November SECC ROUND 3 Saddlesdane
12th December IDC Saddlesdane
2022
23rd January SECC FINAL Saddlesdane
6th February IDC Saddlesdane
6th March IDC Saddlesdane
drive dates and training/fun days to be arranged
​