Welcome to the Shepway Harness Club Website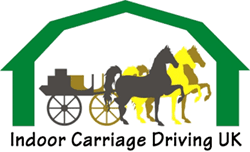 Membership runs from 1st January – 31st December annually.
South East Challenge Cup Results 23rd February 2022
Pony - Karen Hellier, Horse - Sue Baldock, Multiples - James Starr
​
Well done everyone!
Thank-you to Riverside Fallen Stock for sponsoring us and also a thank-you to all our helpers.
Our Next Event


IDC
Sunday 6th February
Saddlesdane
Don't forget to renew your membership.
Click here for on line membership forms for 2022
Club Christmas Lunch at the Woolpack Chilham
We are now on WhatsApp, it's for members only. If you are a member and have not already joined the group please let us know.
Events 2022




More events will be added in the new year



6th February IDC Saddlesdane
6th March IDC Saddlesdane